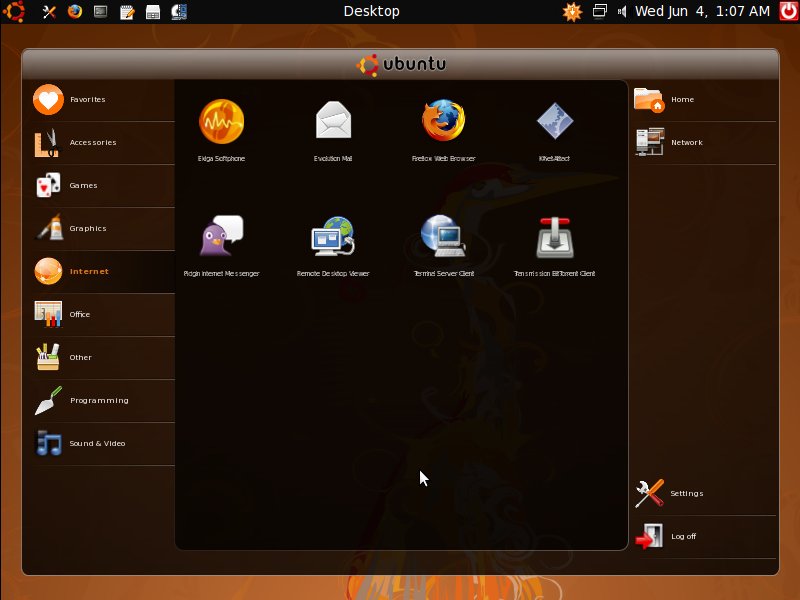 캐노니컬(Canonical)은
인텔의 아톰 프로세서
에 기반한
넷북
전용 우분투 배포판인
우분투 넷북 리믹스(Ubuntu Netbook Remix)
를 발표했습니다.
"Our goal is to deliver a superb user experience while making it simple and cost-effective for device manufacturers to be able to bring their devices to the consumer marketplace."

"Ubuntu has in a very short period transformed the perception of the Linux desktop experience. Many more people will experience Linux for the first time through these devices so working with Canonical, using our UI and leveraging software from the Moblin project is the best way to ensure the netbook experience is a success."


우분투 넷북 리믹스에 대한 자세한 내용은 다음 링크를 참고하시기 바랍니다.
http://arstechnica.com/news.ars/post/20080604-hands-on-with-the-ubuntu-netbook-remix.html
그리고 다음 링크에서 관련 스크린샷을 보실 수 있습니다.
http://www.engadget.com/photos/canonical-makes-ubuntu-netbook-remix-official-at-computex/

관련 링크
http://www.zdnet.co.kr/news/enterprise/os/0,39031185,39169563,00.htm
http://www.ubuntu.com/news/netbook-remix
http://tombuntu.com/index.php/2008/06/03/canonical-announces-the-ubuntu-netbook-remix/
http://www.downloadsquad.com/2008/06/03/ubuntu-netbook-remix-gets-real-official